Vote for James Thái Hòa on SBTN Voice
MyRunningMan.com offers you the ability to watch and enjoy all Running Man episodes for free with no annoying banner ads on our site, asking for nothing in return.
I want to ask a favor:
Please help James, my super-talented friend (and fellow Running Man fan), achieve his dreams and return to the finals of SBTN Voice - an international singing competition TV show - by taking less than 2 minutes to vote for him either through phone or online (last voting day is Sunday, November 18th, 2018).
Anyone in the world can vote :)
Thank you! Terima kasih! Salamat!
- Andrew
How to Vote
By Phone:
Call 1-855-900-8683
Once you hear the automated voice, press 1 for English or 2 for Vietnamese right away to skip the voice instructions
Press 2 then # to vote
By Internet:
Click on the red "Register to Vote" button to register (if you run into any issues, try using an @gmail.com email address)
Select "James Thái Hòa #2" and submit your vote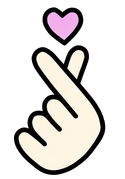 ---
What's New (2018-10-24): added ability to download episodes (starting with ep. 423) via Bittorrent! Please seed for other fans :)
Statistics
(as of 2019-04-20):
448 episodes, 833 guests, 5078 streams, 500 tags, 0 to reup
2336 users, 37997 watches, 8418 favorites, 2893 plans to watch