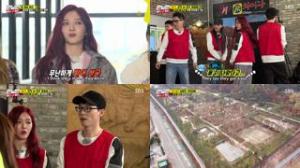 Kim Chan-mi (AOA) Kim Seol-hyun (AOA) Seo Yu-na (AOA) Shin Hye-jeong (AOA) Shin Ji-min (AOA)
This week, everyone from AOA joins Running Man on Wolmi Island. After deciding on three teams, they compete to eat some of the best dishes and treats Incheon has to offer. They play a slighted tuned version of yutnori, ride the monorail, and challenge each other in a variety of one-on-one events. The person with the most penalty badges faces a blast of whipped cream in their face with one other person they get to pick.
314
35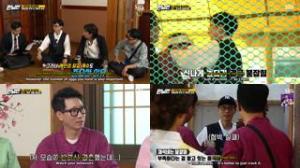 #523 - Chuseok Family Race, The Yoo Family's Inheritance War
No guests
chuseok crazysomin ddakji eggs food goodfeeling minchan noguests playfuljaeseok roleplay skit yutnori
This week, the members are divided into two families and race to find as many eggs as possible. They need the eggs in order to make dishes for the ancestral rite table. The teams compete for prizes by racing to finish setting the ancestral rite table. Another tiresome penalty is waiting for the losing team. How will the race turn out?
254
43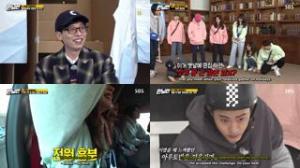 Choi Soo-young (Girls' Generation) Lee Yeon-hee Yoo Tae-oh Yoo Yeon-seok
bustalk flour playfuljaeseok yutnori
This week, the members are joined by the four leads of the upcoming movie, 'New Year Blues,' Yoo Yeon Seok, Lee Yeon Hee, Choi Soo Young, and Yoo Teo. Since it's the last episode of 2020, the guests and the members participate in missions where they send off the old year and welcome the upcoming year. Which team will win and which team will get the penalty?
248
38