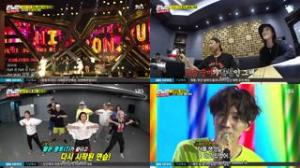 #469 - Nine Years of Running Man: The Grand Finale
Code Kunst Go Young-bae (Soran) Gummy Hong Jin-young Jung Eun-ji (Apink) Kim Nam-joo (Apink) Lee Tae-wook (Soran) Lia Kim Nucksal Oh Ha-young (Apink) Park Cho-rong (Apink) Pyeon Yoo-il (Soran) Seo Myun-ho (Soran) Son Na-eun (Apink) Yoon Bo-mi (Apink) Yoon Mi-rae (MFBTY)
9thanniversary anniversary apink bestof2019 bestofhaha concert crazypoetsomin dancing emotional fanmeeting goodfeeling jaeseokannoyingkwangsoo lovefrogsomin mustwatch oneofthebest performance sharpjongkook singing spy themesong
The artist collaboration performances are next! Gummy, Code Kunst, Nucksal, and SORAN take the stage with Running Man members to put the audience in awe. Next, the members shock everyone watching with an unbelievable group dance. And to finish off the fan-meet, they bring tears with Running Man's theme song that encapsulates the nine hard years of working together.
347
169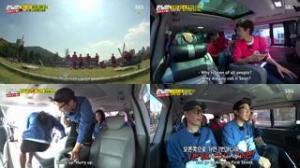 No guests
bestof2019 betrayal chase chasers eating mustwatch noguests runaways secret teams
This week, Running Man heads to Anyang, Kim Jong Kook's hometown. And for that reason, this race revolves around his favorite spots around town. They split up into chasers and runaways where the runaways have to complete three missions, each at a frequented spot by Jong Kook while the chasers have to figure out where those places might be to catch them. With 3,000 dollars on the line, things get heated as they revisit Jong Kook's fondest spots in Anyang.
354
78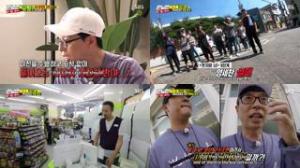 No guests
bestof2019 funny mustwatch noguests surpriseguest trynottolaugh zombie
This week, the cast of Running Man is put up to the task of scheduling their day indoors. However, a virus plaguing the world is slowly creeping in. The members must overcome missions in the outside world to secure food at a nearby convenience store. Among them, the bio-terrorist secretly exists plotting to infect them all.
411
198