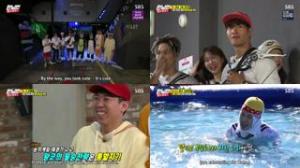 bestofhaha blackpink dance idols onesies penalty pool summer unlucky
For this week, the Running Man members go on a vacation. However, not only is it a vacation, but it is an 'Unlucky Vacation'. The members are divided into two teams, and among them, the unlucky ones and the lucky ones partner up. Every time a team wins, they receive one point and also the right to pick a penalty for the losing team. Will the lucky members be able to live up to their name? Or will the unlucky members regain their honor?
390
89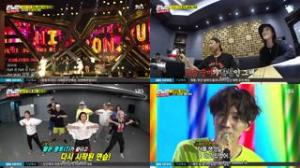 #469 - Nine Years of Running Man: The Grand Finale
Code Kunst Go Young-bae (Soran) Gummy Hong Jin-young Jung Eun-ji (Apink) Kim Nam-joo (Apink) Lee Tae-wook (Soran) Lia Kim Nucksal Oh Ha-young (Apink) Park Cho-rong (Apink) Pyeon Yoo-il (Soran) Seo Myun-ho (Soran) Son Na-eun (Apink) Yoon Bo-mi (Apink) Yoon Mi-rae (MFBTY)
9thanniversary anniversary apink bestof2019 bestofhaha concert crazypoetsomin dancing emotional fanmeeting goodfeeling jaeseokannoyingkwangsoo lovefrogsomin mustwatch oneofthebest performance sharpjongkook singing spy themesong
The artist collaboration performances are next! Gummy, Code Kunst, Nucksal, and SORAN take the stage with Running Man members to put the audience in awe. Next, the members shock everyone watching with an unbelievable group dance. And to finish off the fan-meet, they bring tears with Running Man's theme song that encapsulates the nine hard years of working together.
343
168