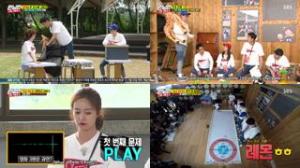 No guests
curling hammer noguests penalty pirateroulette quiz voting
For this week, Kwang Soo, Seok Jin, So Min, and Jae Seok are greeted with wing walking consent forms. In order for them to go through with the Shuddering Package, they need to sign these forms before wing walking. Every single one of them is terrified and hesitate to sign it. Meanwhile, each of the members are told to bring three items for another member if they were to be isolated for an entire day.
259
24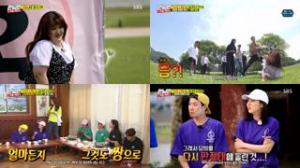 Kyung-ri (Nine Muses) Lee Guk-joo Seo Eun-soo Son Dam-bi
couplerace dancing fakeidentity food platform poppingchips secret teams voting waterbomb
In this week's episode of Running Man, Son Dam Bi, Seo Eun Su, Lee Gook Ju, and Gyeong Ree join the show. Total six couples are formed and among them, five are thieves and seven are civilians. Also, there is Boss, the leader of thieves, and King, the leader of civilians. Team Civilians wins if the members eliminate the Boss while Team Thieves can win if they eliminate the King. Which team will get to win the race? Stay tuned to find out!
273
35