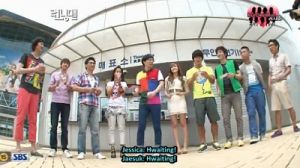 #004 - Gwacheon National Science Museum, Part 1
2010-08-01 7.1%
Jessica Jung (Girls' Generation) Nichkhun (2PM) Song Ji-hyo
curling goldenpig idols museum pool rain ripnametag trilobite typhoon wind
An exciting day at Gwacheon National Science Museum. Guest appearances from Nichkhun and Jessica will make this a spectacle to see. The teams this time are divided into "Child" and "Adult" team, and the mission is to find the "Golden Pigs" with the most money!
801
110
13.73%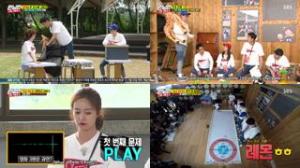 2018-06-03 6.8%
No guests
cheaterkwangsoo curling flogging guessthemovie hammer kwangmin noguests penalty pirateroulette quiz stealing voting whereisgary
For this week, Kwang Soo, Seok Jin, So Min, and Jae Seok are greeted with wing walking consent forms. In order for them to go through with the Shuddering Package, they need to sign these forms before wing walking. Every single one of them is terrified and hesitate to sign it. Meanwhile, each of the members are told to bring three items for another member if they were to be isolated for an entire day.
546
64
11.72%