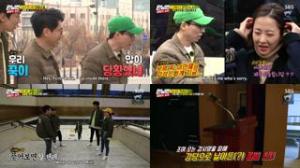 Hwang Je-sung Nam Chang-hee Park Bo-young
intense mustwatch mystery quiz race ripnametag vote
The race for this episode is Honeybee's Counterattack Race. A mysterious honeybee appears on screen with a warning. As they follow the honeybee's missions, the members start to disappear one by one. The honeybee even appears in front of them and makes them terrified. Stay tuned to find out the identity of the mysterious honeybee!
207
30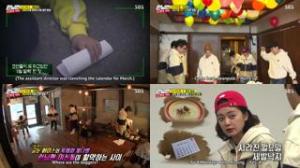 No guests
detective escape escaperoom mystery noguests numbers puzzle
This week, the members gather at a mysterious room. As they enter the room, they find the dead body of a staff member. The members need to gather clues to find the culprit who killed him. As they move on to the next stage, some members become the prime suspect. At last, the members divided into two teams to solve the final mission. Stay tuned to find out the culprit and the final winner.
200
27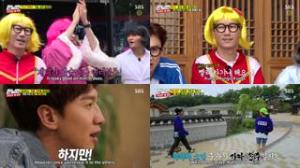 bustalk costumes fakeidentity family music mystery race ripnametag spy traditionalvillage waterbomb
The members continue to plan the fan-meet to celebrate the nine years of Running Man. This week, they have to choose two members who will put on a couple performance at the fan-meet. Through multiple rounds of games and races, the two members are chosen. And special guests join the members this week.
184
17