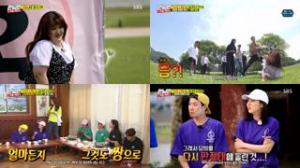 Kyung-ri (Nine Muses) Lee Guk-joo Seo Eun-soo Son Dam-bi
In this week's episode of Running Man, Son Dam Bi, Seo Eun Su, Lee Gook Ju, and Gyeong Ree join the show. Total six couples are formed and among them, five are thieves and seven are civilians. Also, there is Boss, the leader of thieves, and King, the leader of civilians. Team Civilians wins if the members eliminate the Boss while Team Thieves can win if they eliminate the King. Which team will get to win the race? Stay tuned to find out!
53
13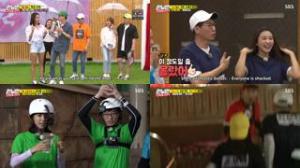 #409 - Summer Waterpark Couple Race
Han Eun-jung Hwang Chi-yeul Jennie Kim (Black Pink) Kim Jisoo (Black Pink) Pyo Ye-jin Yoon Bo-ra (Sistar)
couplerace dancing maze ripnametag scary waterpark
This week, the Running Man members are joined by Han Eun Jung, Bora, Pyo Ye Jin, Hwang Chi Yul, and Black Pink's Jisoo and Jennie. They team up with one another to play various games in order to win prizes and avoid penalties. Their goal is to get two heart cards before everyone else and avoid getting the bomb cards. Who will win prizes, and who will get the penalty?
53
18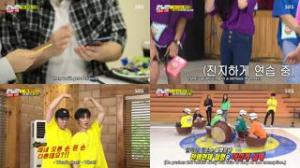 B.I (iKON) Bobby (iKON) Kim Ji-min Lee Elijah Lee Joo-yeon (After School) Lee Si-a (Chi Chi) Seungri (Big Bang) Sunmi
This week, the couple race continues. Little do they know, however, there is a huge secret hidden in today's race. The couples are shocked to find out that their seemingly meaningless actions have brought upon great consequences. Now, they are desperate more than ever to break free from the race. What is the secret behind this race?
42
14