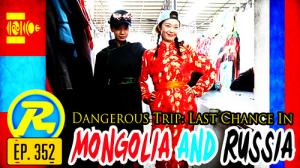 #352 - Global Project - Russia & Mongolia (7)
No guests
eating fishing food hotel international language mongdol mongolia noguests russia traditionalmarket vjkwonryeol
This week, the members continue with their Dangerous Trip. Team Ji Hyo goes to Mongolia while Team Jong Kook goes to Russia. Will Team Ji Hyo be able to find the Borjigit tribe, and will Team Jong Kook be able to catch a king crab? Stay tuned to find out!
448
66
0.00%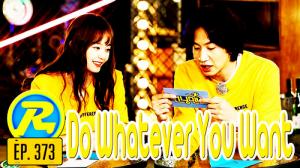 No guests
brazilian dancing fishing food funny goodfeeling noguests swing waxing
This week, the Running Man members spend the day doing what they want. They give each other recommendations on what to do, and must do it together. They are given a limited amount of time to do as much as they can in order to spend a total of 1,000 dollars. Will they be successful?
458
105
0.00%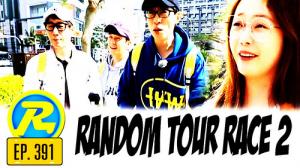 #391 - Global Random Tour: Mission Impossible (2)
Heo Kyung-hwan Lee Sang-yeob Shorry J (Mighty Mouth) Yoo Byung-jae
bangkok fishing food international japan randomtour sonnaeun stepcounter
This week, it's Random Tour Race Part 2. The three teams have left Seoul. Jae Seok, Seok Jin, So Min, and Kyeong Hwan are in Okinawa, Japan. Jong Kook, Se Chan, Shorry, and Byung Jae are in Thailand. Finally, Haha, Ji Hyo, Kwang Soo, and Sang Yeob are in Daema Island. The sly Running Man member, Kwang Soo, and the naive star, Sang Yeob, clash with each other repeatedly. Meanwhile, Jae Seok gets traumatized by So Min. Will these three teams be able to have a safe trip?
466
109
0.00%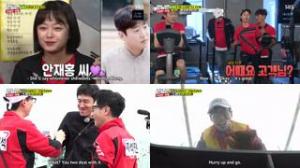 No guests
busan fishing foreheadslap noguests poorkwangsoo unluckytrio
Last week, Jae Seok and Seok Jin received the Blank Penalty Ticket which means they will be sent on a penalty trip and will have to successfully carry out their mission in order to return. Meanwhile, for those who have won last week's race, they are awarded the chance to go on a trip. What kinds of shocking surprises await the members this week?
412
41
0.00%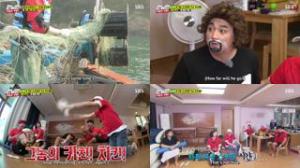 busan drawing escaperoom fishing foreheadslap money mustwatch quiz spelling surfing teams vacation vjkwonreol
The race is not over yet! In order to complete their mission of 100, Jae Seok and Seok Jin have been doing various and random part-time jobs such as cycling and cleaning see-through floors. This time, they go net fishing, and Kwang Soo tags along as well. Meanwhile, Team Seoul is having a hard time finishing their vacation plans.
412
49
0.00%