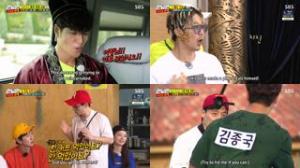 betrayal birthday bromance court crazykwangsoo debate grimreaper judge luckyjihyo personalstories
Jae Seok, Haha, and Ji Hyo's birthdays are in August. For this week, Seok Jin, Jong Kook, Se Chan, So Min, and Kwang Soo are called in and told to choose between a birthday cake and a birthday punch. They are divided into teams by their choices, and each team is given an opposite goal. The failing team will suffer an incredible penalty. Which team will fail with their mission? Stay tuned to find out!
469
68
0.00%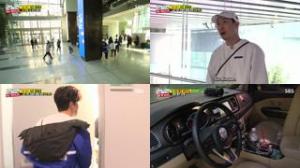 Bae Jong-ok Heo Kyung-hwan Kang Han-na Shin Hye-sun
bestofjongkook holdhands judge minchan ripnametag roomoftime switchtime
This week, the quest for more time continues. Say goodbye to alliances, trust, and loyalty when time isn't on their side. It's everyone for themselves in a blind name tag elimination where instincts can get you on the outs. Also, the Room of Time springs up, twisting an already unpredictable outcome. Who will come out on top?
411
62
0.00%