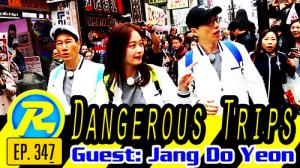 #347 - The 1st Global Race Special: Japan, Taiwan, and Jeju Island
bathhouse food goodfeeling international japan jeju massage sportsmassage taiwan
In this week's episode of Running Man, the members are divided into three teams. Each team goes to Osaka, Taipei, and Jeju Island. However, they must finish the team and come back before the day ends. Will they be able to have a successful trip?
491
65
0.00%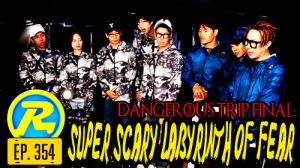 #354 - Global Project - Labyrinth of Fear (9)
No guests
bestofkwangsoo eating fart food funny hauntedhouse horror international japan mustwatch noguests punishment restaurant roulette scary spartace unluckykwangsoo vjbloopers vjkwonryeol yoomin
This week, the designated members finally receive their penalty: experiencing the Super Scary Labyrinth of Fear. Among the five chosen members, one must enter the Labyrinth alone. Not only do they have to go through the haunted building, but in order to get out, they need to find their hidden name tags.
511
176
0.00%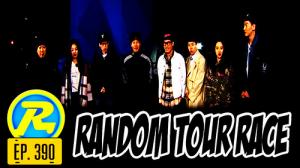 #390 - Global Random Tour: Mission Impossible
Heo Kyung-hwan Lee Sang-yeob Shorry J (Mighty Mouth) Yoo Byung-jae
food foodmission funny international japan mustsee randomtour stepcounter thailand travel unluckykwangsoo
This week, the Running Man members have a Random Tour Race. They will be divided into three groups. In order to determine their team, they will have to stand up, sit down, or lie down. The losers will not get a water bomb this time but will be forced to go home later than everyone else. Once the teams are created, they ride the bus and end up at Incheon International Airport. Where could they be going?
499
113
0.00%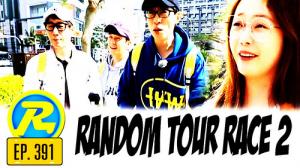 #391 - Global Random Tour: Mission Impossible (2)
Heo Kyung-hwan Lee Sang-yeob Shorry J (Mighty Mouth) Yoo Byung-jae
bangkok fishing food international japan randomtour sonnaeun stepcounter
This week, it's Random Tour Race Part 2. The three teams have left Seoul. Jae Seok, Seok Jin, So Min, and Kyeong Hwan are in Okinawa, Japan. Jong Kook, Se Chan, Shorry, and Byung Jae are in Thailand. Finally, Haha, Ji Hyo, Kwang Soo, and Sang Yeob are in Daema Island. The sly Running Man member, Kwang Soo, and the naive star, Sang Yeob, clash with each other repeatedly. Meanwhile, Jae Seok gets traumatized by So Min. Will these three teams be able to have a safe trip?
488
114
0.00%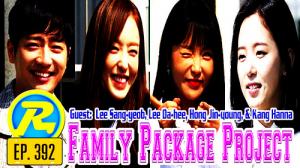 #392 - Global Random Tour: Mission Impossible (3) and Running Man Special Project
Heo Kyung-hwan Hong Jin-young Kang Han-na Lee Da-hee Lee Sang-yeob Shorry J (Mighty Mouth) Son Na-eun (Apink) Yoo Byung-jae
cute eating fishing food goodguests idol japan jongkookloveline kwangsooloveline penalty randomtour roulette stepcounter
The Running Man members continue with their missions in different places. Jong Kook's team goes to Bangkok. There, they meet Son Na Eun of Apink and Namcha, a Thai celebrity. Kwang Soo's team are in Daema Island and need to fish all seven species that Haha has eaten. Kwang Soo is bossy because he has caught a fish. Haha desperately wants to catch one as well.
507
93
0.00%