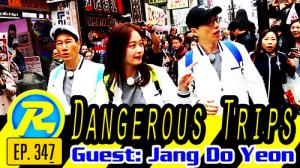 #347 - The 1st Global Race Special: Japan, Taiwan, and Jeju Island
bathhouse food goodfeeling international japan jeju massage sportsmassage taiwan
In this week's episode of Running Man, the members are divided into three teams. Each team goes to Osaka, Taipei, and Jeju Island. However, they must finish the team and come back before the day ends. Will they be able to have a successful trip?
361
39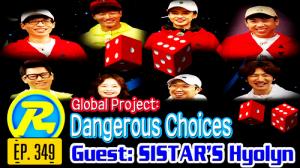 betrayal food housewarming luckyjihyo monopoly secretmission ship sportsmassage stinkyfeet visithome whale
This week, the members continue with their Global Project that expands more than just Asia. They barge into the unsuspecting Se Chan's house. They check out how Se Chan and his brother, Se Hyeong, live. While looking around, the members find an interesting object in his house. At his house, they do a series of missions. If the members succeed, they will be able to go home immediately. If not, two of the members will be required to wake up at 5am the next day.
356
35