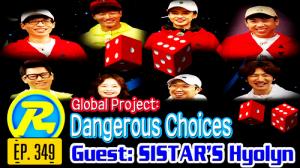 balance balancegame betrayal crazysomin easybrothers food hahascheme housewarming kookminsiblings kwangmin luckyjihyo massage membershouse monopoly secretmission ship sportsmassage stinkyfeet unluckyseokjin unluckytrio visithome vjkwonryeol whale
This week, the members continue with their Global Project that expands more than just Asia. They barge into the unsuspecting Se Chan's house. They check out how Se Chan and his brother, Se Hyeong, live. While looking around, the members find an interesting object in his house. At his house, they do a series of missions. If the members succeed, they will be able to go home immediately. If not, two of the members will be required to wake up at 5am the next day.
507
61
12.03%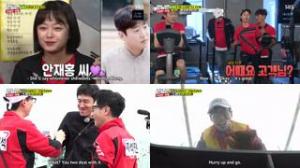 No guests
busan fishing foreheadslap noguests poorkwangsoo unluckytrio
Last week, Jae Seok and Seok Jin received the Blank Penalty Ticket which means they will be sent on a penalty trip and will have to successfully carry out their mission in order to return. Meanwhile, for those who have won last week's race, they are awarded the chance to go on a trip. What kinds of shocking surprises await the members this week?
461
44
9.54%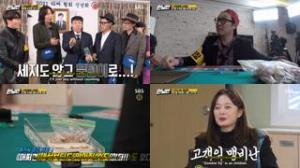 #537 - Production Objective Race: Running Man Rewritten, Part 1
No guests
betting caramel gambling garycameo kimdaesang maposiblings membersfunnystories mustwatch noguests nostalgia playfuljaeseok teasingkwangsoo teasingseokjin ugliestmemberdebate unluckytrio
The Card Shark Association New Year's Party comes to an end. The last mission is a cutthroat game that will determine who gets to go home first. Meanwhile, the members regroup after a week. A new race to decide whose idea will be used to update the outdated Running Man website begins. Stay tuned to see who has the catchiest and funniest ideas for the website.
361
73
20.22%