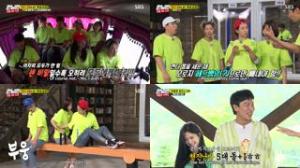 B.I (iKON) Bobby (iKON) Kim Ji-min Lee Elijah Lee Joo-yeon (After School) Lee Si-a (Chi Chi) Seungri (Big Bang) Sunmi
candy dancing eggs escape truthordare
This week, the staff asks each of the members to write down the other members' secrets. While some of them are hesitant to reveal some secrets, claiming that disclosing them could force the members to retire, others immediately jot down sentences after sentences. Afterward, they are asked to participate in a game of Truth or Dare.
263
55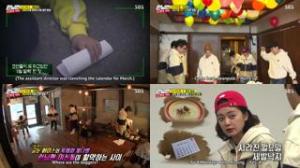 No guests
detective escape escaperoom mystery noguests numbers puzzle
This week, the members gather at a mysterious room. As they enter the room, they find the dead body of a staff member. The members need to gather clues to find the culprit who killed him. As they move on to the next stage, some members become the prime suspect. At last, the members divided into two teams to solve the final mission. Stay tuned to find out the culprit and the final winner.
222
29