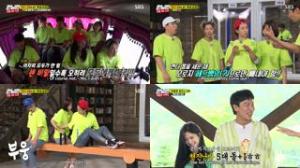 B.I (iKON) Bobby (iKON) Kim Ji-min Lee Elijah Lee Joo-yeon (After School) Lee Si-a (Chi Chi) Seungri (Big Bang) Sunmi
betrayal betrayers candy dancing eggs escape escaperoom membersfunnystories memberssecrets personalstories raceofwits truthordare unluckyjaeseok unluckykwangsoo
This week, the staff asks each of the members to write down the other members' secrets. While some of them are hesitant to reveal some secrets, claiming that disclosing them could force the members to retire, others immediately jot down sentences after sentences. Afterward, they are asked to participate in a game of Truth or Dare.
394
91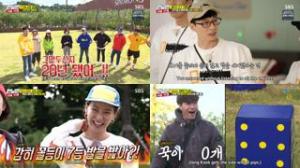 No guests
candy dice doors food fun gourd kjkbeastmode mattress noguests plastic quiz ranking splashing styrofoam sukjinwin water
This week, it is all about ranks. First, the members turn a roulette that has all their names on it to decide who will be the first person to decide on the rankings. They will go through various missions and answer questions in order to change the order of the rankings. Meanwhile, one of them knows the answers to all the questions. If the other members can find out who this absolute member is, he or she will be put in last place and receive a penalty. Who is this absolute member, and who will be the ultimate winner?
355
60