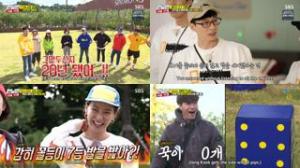 No guests
candy dice doors food fun gourd kjkbeastmode mattress noguests plastic quiz ranking splashing styrofoam sukjinwin water
This week, it is all about ranks. First, the members turn a roulette that has all their names on it to decide who will be the first person to decide on the rankings. They will go through various missions and answer questions in order to change the order of the rankings. Meanwhile, one of them knows the answers to all the questions. If the other members can find out who this absolute member is, he or she will be put in last place and receive a penalty. Who is this absolute member, and who will be the ultimate winner?
296
49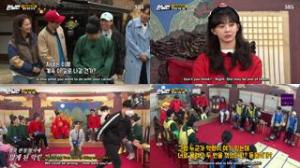 #546 - Records of the Running Dynasty: Appearance of the Evil Spirits
Jang Dong-yoon Keum Sae-rok Kim Dong-jun (ZE:A) Park Sung-hoon
airheadsechan balloons bustalk costumes crazysomin flogging gourd gun hiddenmissions jaeseokannoyingkwangsoo lovefrogsomin minchan nerfgun playfuljaeseok roleplay sharpjongkook
In this week's episode, the four actors of the new drama "Joseon Exorcist" join the Running Man members for the Running Dynasty Records Race. There are two evil spirits who hide among the humans. They are divided into one king and three teams of nobles, eunuchs, and slaves. They must find who the evil spirits are in order to defeat them. Stay tuned to see if they succeed!
125
27