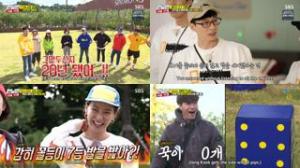 No guests
candy dice doors food fun gourd kjkbeastmode mattress noguests plastic quiz ranking splashing styrofoam sukjinwin water
This week, it is all about ranks. First, the members turn a roulette that has all their names on it to decide who will be the first person to decide on the rankings. They will go through various missions and answer questions in order to change the order of the rankings. Meanwhile, one of them knows the answers to all the questions. If the other members can find out who this absolute member is, he or she will be put in last place and receive a penalty. Who is this absolute member, and who will be the ultimate winner?
359
61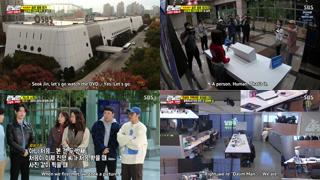 #477 - SBS Ghost Stories, Part 1
Choi Ri Heo Kyung-hwan Hyuna Kang Han-na Lee Guk-joo Park Jin-young (Got7) Seo Eun-soo Sihyeon (Everglow)
animals environment funny idols movies plastic ripnametag trynottolaugh
The Mysterious Animal Farm Race continues. With only a vague hint about the two forbidden animals hidden among them, teams struggle to pinpoint who the two could be. It turns out they got entirely misled and need to work together to sort things out. However, Jae Seok's detective instants pick up a rather important detail staring right at his face. What could it be?
353
80