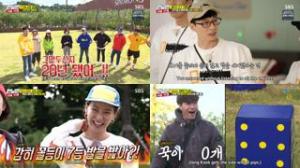 No guests
candy dice doors food fun gourd kjkbeastmode mattress noguests plastic quiz ranking splashing styrofoam sukjinwin water
This week, it is all about ranks. First, the members turn a roulette that has all their names on it to decide who will be the first person to decide on the rankings. They will go through various missions and answer questions in order to change the order of the rankings. Meanwhile, one of them knows the answers to all the questions. If the other members can find out who this absolute member is, he or she will be put in last place and receive a penalty. Who is this absolute member, and who will be the ultimate winner?
357
61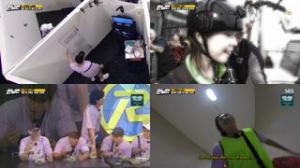 #517 - Link Average Race, Cut Off to Survive
No guests
action balloon bestof2020 bestofkwangsoo cheaterkwangsoo gun intense karaoke link mustwatch nerfgun noguests sticker styrofoam teams tether unluckykwangsoo
This week, the members randomly team up to play multiple games where the winner of each game decides whether to keep their team members or cut ties with them. At the end of each game, the losing team gets a penalty ball which will determine whether they get a penalty in the end. Who will be the one to receive the penalty this week? Stay tuned to find out!
279
71