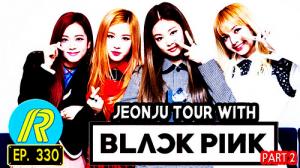 Jennie (BLACKPINK) Jisoo (BLACKPINK) Lisa (BLACKPINK) Rosé (BLACKPINK)
blackpink helmet idols ripnametag roulette shoethrowinggame spy vjbloopers vjkwonreol waterbottle
This week, the members are joined by the popular girl group, Blackpink. They are then divided into Team Pink and Team Black to play missions and obtain R coins. After each mission, they join the betting to increase the amount of their R coins. Which present will each team exchange with their coins in the end?
384
65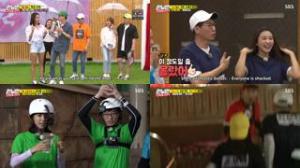 #409 - Summer Waterpark Couple Race
Han Eun-jung Hwang Chi-yeul Jennie (BLACKPINK) Jisoo (BLACKPINK) Pyo Ye-jin Yoon Bo-ra (Sistar)
acrosticpoem blackpink couplerace dancing funny horror idols kwangsooloveline maze mustwatch ripnametag scary unluckykwangsoo waterpark
This week, the Running Man members are joined by Han Eun Jung, Bora, Pyo Ye Jin, Hwang Chi Yul, and Black Pink's Jisoo and Jennie. They team up with one another to play various games in order to win prizes and avoid penalties. Their goal is to get two heart cards before everyone else and avoid getting the bomb cards. Who will win prizes, and who will get the penalty?
442
145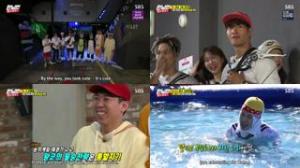 bestofhaha blackpink dance idols onesies penalty pool summer unlucky
For this week, the Running Man members go on a vacation. However, not only is it a vacation, but it is an 'Unlucky Vacation'. The members are divided into two teams, and among them, the unlucky ones and the lucky ones partner up. Every time a team wins, they receive one point and also the right to pick a penalty for the losing team. Will the lucky members be able to live up to their name? Or will the unlucky members regain their honor?
400
90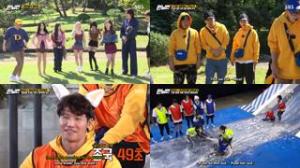 #525 - BLACKPINK in Running Man, Save Us From Probability
Jennie (BLACKPINK) Jisoo (BLACKPINK) Lisa (BLACKPINK) Rosé (BLACKPINK)
acejihyo blackpink brainwaves bustalk couple dice dragonking funguests idols jaeseokannoyingkwangsoo jasu minchan mustwatch paintshower penalty rabbit rabbitear ricecake ripnametag slide teasingkwangsoo truth unluckykwangsoo
This week, BLACKPINK joins the members in 'Save Us From Probability', a race in which the members' fates are determined by probability. Their goal is to get as little 'penalty rice cakes' as possible in order to avoid getting the penalty. Will the BLACKPINK members be able to win the prize, or will they get penalized?
328
138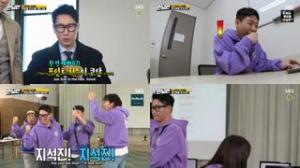 #543 - Running Man Investment Contest: Genius Investors
No guests
badjihyo bestofsechan blackpink candyalliance cavewomanjihyo debate investing investments lies mustsee mustwatch noguests stocks tricks unlucky
The Running Man members enter into an investment contest. They begin with 500 dollars of R money each and enter the stock market of 2011. As they progress toward the year 2020, which is the year that the contest will end, the members with varying degrees of experience in stocks are tempted by all kinds of information. Stay tuned to find out who ends up earning the most R money.
267
82