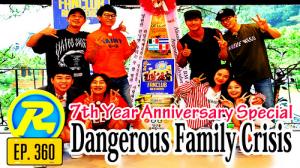 #360 - 7th Anniversary Special: Real Family Outing (1)
Cheon Sung-moon Jeon Wook-min Jo Se-ho Kim Jong-myung Kim Soo-yong Park Geun-sik Son Na-eun (Apink) Tae Hang-ho
anniversary armwrestle badweather competitiveguests dancing drawing family framerkwangsoo friends funguests funny garycameo goofyguests kwangmong membersfunnystories mentionofjoongki nostalgia personalstories rain siblings teasingkwangsoo ugliestmemberdebate
This week, Running Man celebrates their seventh anniversary. The members' friends and family also come to visit. Cho Sae Ho visits Jae Seok, and Son Na Eun visits Se Chan. So Min's brother, Wook Min, and Ji Hyo's brother, Sung Moon, also come to their sisters' aid.
522
172
0.00%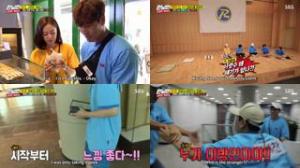 No guests
emotional father identityrace independencemovement noguests ripnametag sad siblings sominwaffle spy stranger
In this week's race, members play for hints and run to figure out the identities of the father, who had run off with 6,000 dollars of the family's emergency money, and the stranger, who is after that money. It's a race for an individual's glory with vague clues, harsh penalties, confusing suspicions, and a heartfelt metaphor. Will the children be able to stop their father from getting away?
430
62
0.00%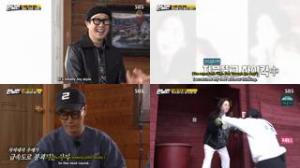 #540 - The Charismatic Sisters, The Ugly Siblings
Cha Chang-hwa Kim Jae-hwa Shin Dong-mi
betrayers funguests funny gangsterjihyo goofyguests money ripnametag siblings snow tazza
This week, three charismatic actresses join the Running Man members to divide into three groups of siblings. Each family must compete for an allowance, which the oldest sister distributes to her younger siblings. However, the individual with the least amount of money receives the final penalty, which means it's a game of wits even within the family.
310
54
0.00%